UNIQUE ELEMENTS & CHALLENGES
- 75 Cast Members, 15 Production Team Members, 10 Run Crew Members including 1 ASM.
- Rehearsal schedule included a 2 week break which divided tech rehearsals.
- Over 3 dozen set pieces of various sizes used during the show with  limited space to store them.
- Teen Angel was flown in from a counterweight fly system.
- Greased Lightning was a borrowed car which was not rehearsed with until the day before previews.
- Unplanned departure of director during show weekend required Stage Management to coordinate more with administration & manage more upper-level issues during the show's run.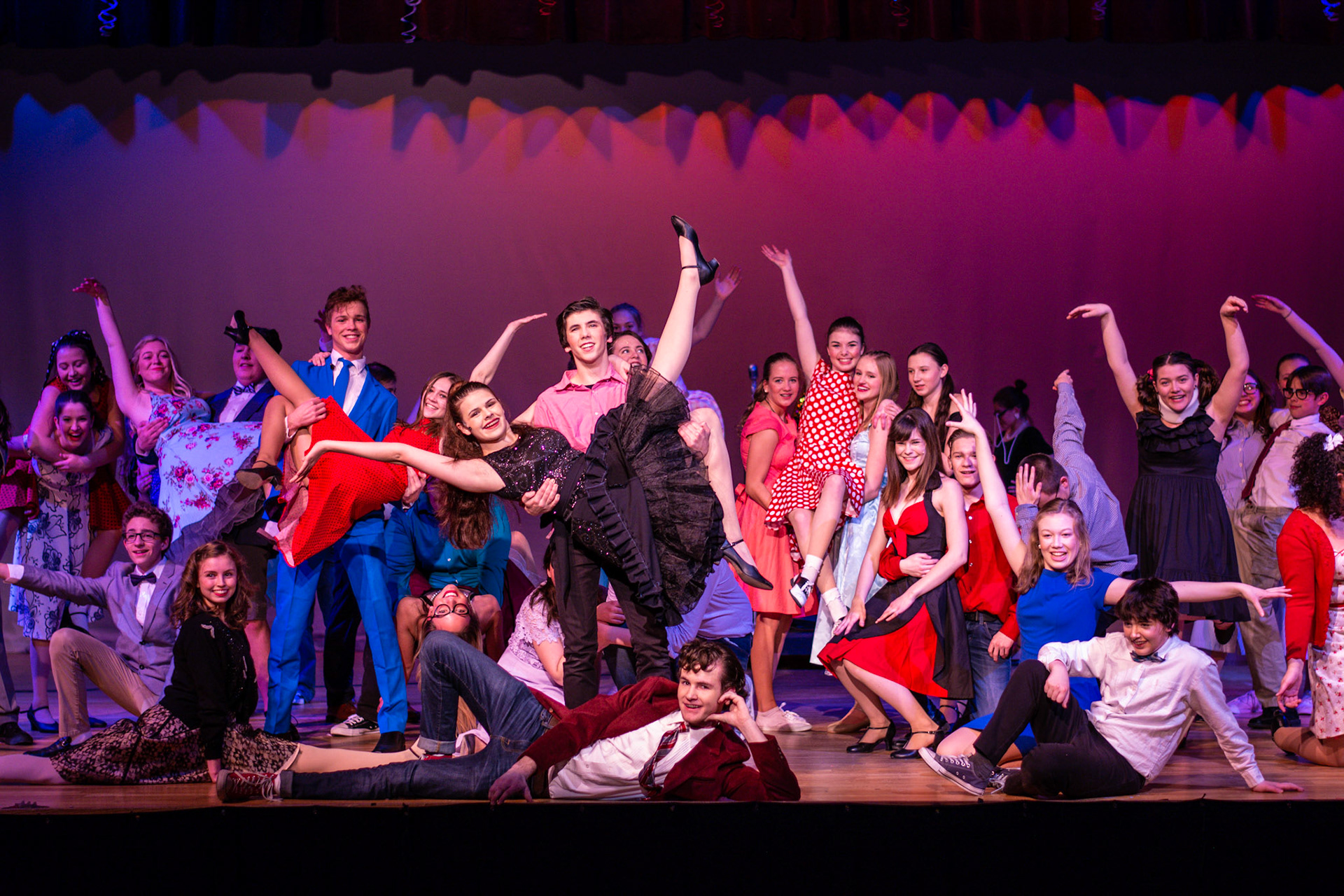 Selected questions from a post-show feedback form I use to evaluate myself in order to improve for future productions.
Produced after reading through the script with a fine tooth comb. Lists all technical elements found in the script. Helps with guiding the production & for reference when talking to designers.
Creates clear understanding of which characters are in which scenes. 
    Helps with scheduling rehearsals & mic charts.​​​​​​​
Examples of nightly communication & updates regarding rehearsals for 
    designers, directors & technicians.
DIGITAL NOTES & REMINDERS
Examples of nightly communication & reminders for actors.
Sample of call script for show.
Full list of all cues during the show
List for run crew of assignments for each scenic change in the show.
Schedule for actors and run crew to reference during show week.